Students are involved in countless activities which emerge from their sheer enthusiasm.  We try to match teacher and student interests so that activities are powerfully positive experiences.  Generally Saturday is devoted to co-curriculars, but so too are many other moments during the week and weekends.  We also organize cultural, festivals and sciences events which is solely organized by the students themselves under guideline of teachers.
Activities
Sports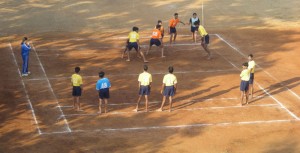 Students play games like cricket, football, volleyball, khokho,kabbadi and many others to build up team spirit, individual skills and physical fitness.
Drama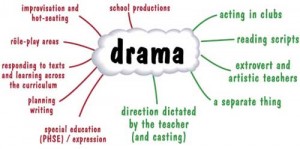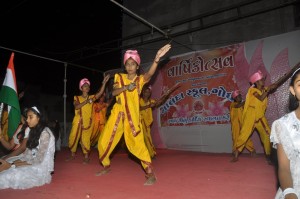 Students participate in play and learn team work, voice modulation, mime and movement and self-expression.
Art Club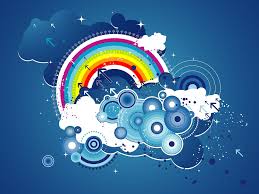 Children will work with different mediums and colours to create new pictures and artwork.
Computer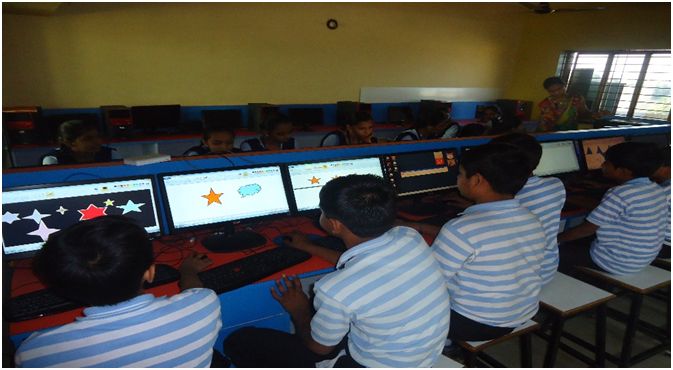 This computer Extra Curricular Activity aims to engage pupils in fun-filled activities while learning and enhancing their computer skills and knowledge. Always a popular activity!
Music Club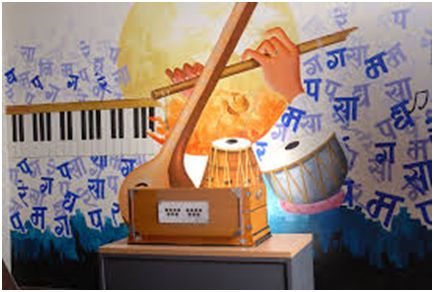 Songs, music games, fun with percussion and learning to listen and respond to music.
Newspaper Club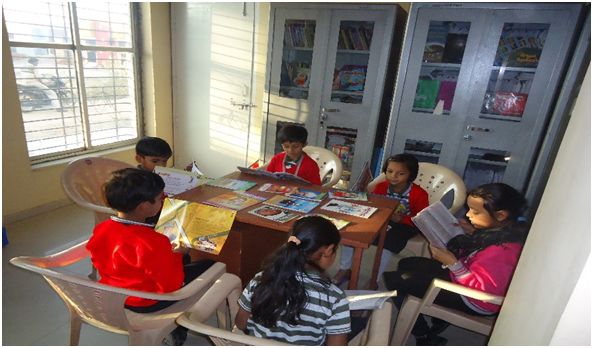 In this Extra Curricular Activity children will have the opportunity to read quietly and independently, listen to stories and complete activities based on these.
Movie & story Club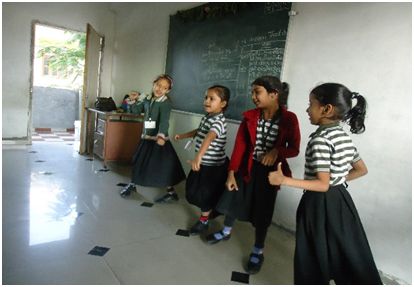 Watch, review and discuss a range of spiritual & motivational movies.
Story Time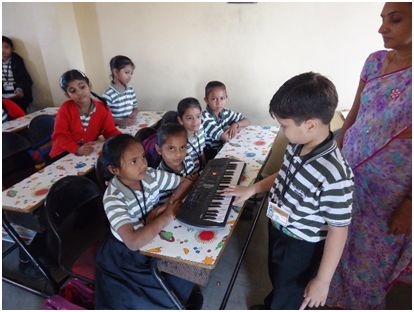 Reads a variety of stories. Feel relax and enjoy. Highly recommended!
Origami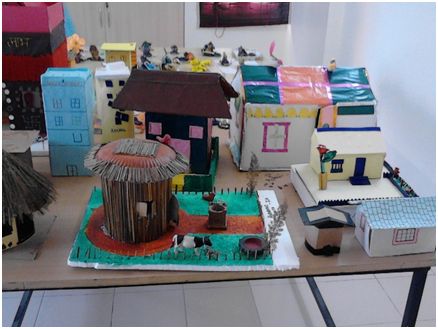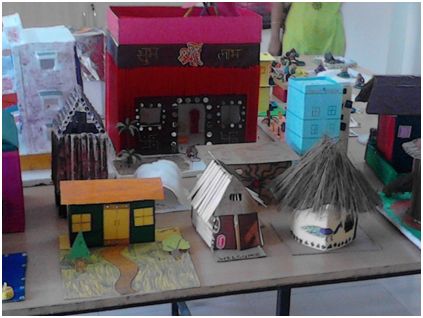 Back by popular demand. Learn how to fold paper to make wondrous shapes and animals. Requires some patience but this is a very rewarding activity.
Yoga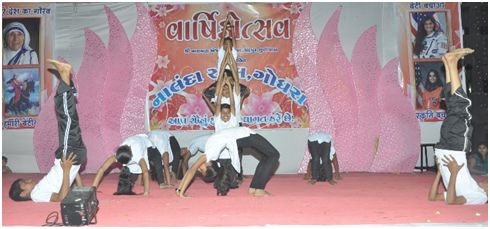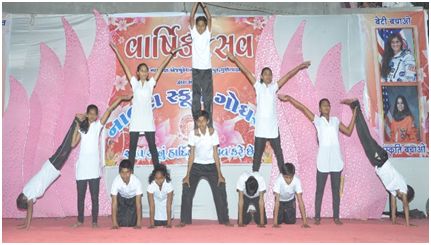 Students learn basic yoga techniques to rejuvenate body and mind.
Creative Drawings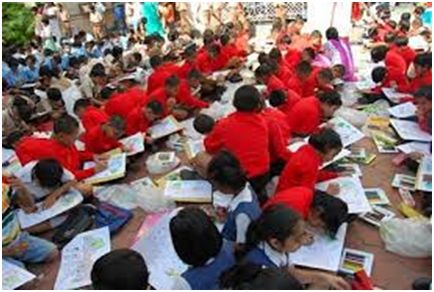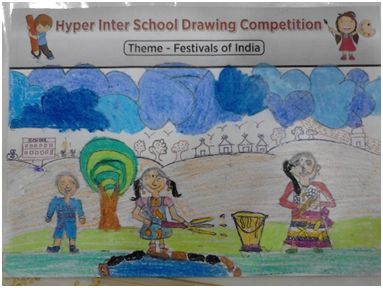 Students become totally creative and paint up a storm and show their creative and artistic flair.
Fun Math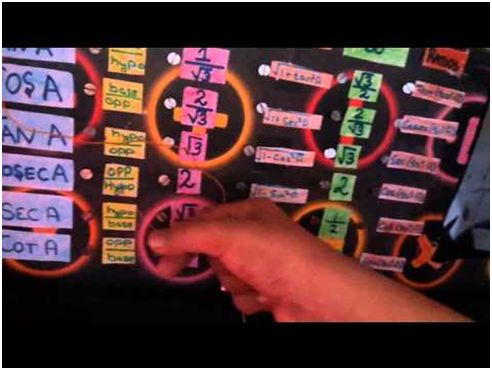 Students play challenging math games to tickle their brain.
Summer Camp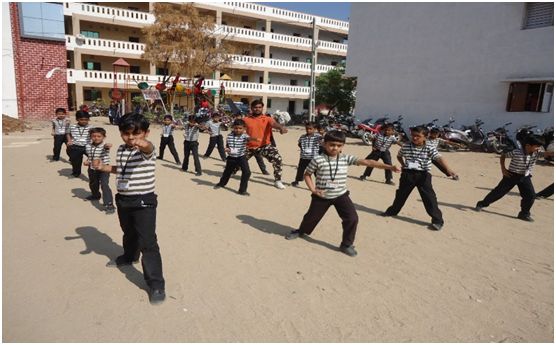 Theme Based Summer Camps for Children
It could get difficult to manage children when they have summer holidays especially true for working parents. Sending your children to a summer camp may be a good way to solve this problem. Summer camps are usually a lot of fun. Here at NALANDA School activities are designed in such a way that children can enjoy thoroughly. Also, as many children will attend such camps, there is a lot of scope for your children to interact with them socially and make lots of friends. Such camps may also help your child to cultivate a hobby.
Each child is unique and has varied interests. The job of a parent is to explore these interests and hidden talents and provide a platform for the child to improve. Summer camps do provide such platforms for children. The activities that are included in such camps are many. There may be crafts, sports, acting, dancing, singing, storytelling, science projects and a whole lot of information. To make it more interesting most summer camps divide children into different age groups and include appropriate theme based activities that are fun. These can help in your child's all round development.

Community Service at NALANDA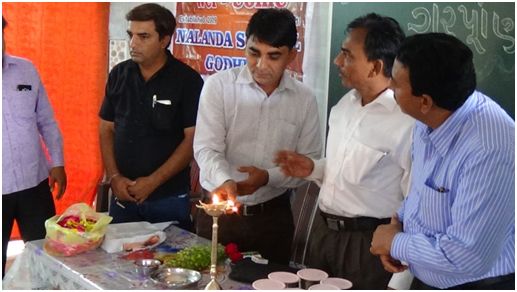 "The best way to find yourself is to lose yourself in the service of others."
― Mahatma Gandhi
Community service programmes at NALANDA teach our children to think beyond their own lives and also help them develop a well-rounded personality. We help them to assimilate human-centric skills, knowledge and attitudes in the classroom, through which they can positively influence the lives of people beyond the school walls. Our community service programmes are designed to encourage civic responsibility and provide credible, significant service to the community. Having such a direct influence on the community at large establishes the sense that their efforts are necessary, valuable and recognized.
Community Service is given the same amount of reverence, attention and efforts as is given to other activities in school like academics and sports. Such programmes aim to turn children into confident, compassionate and quick thinking leaders. It also cultivates bonding, camaraderie and teamwork. Children can discover their hidden talents and experience the joys of giving.
Activities undertaken by the Nalanda Community Service Team
Blood donate camp

Conducting festival and cultural events for betterment of society

Helping needy people
Campus Cleaning Initiative
Community Service members carried out a campus cleaning day. The students, inspired by the 'Swaccha Bharat Abhiyaan', picked up garbage and cleaned litter around the school campus. The initiative reinforced the message that it is everyone's responsibility to keep their surroundings clean.

Support for Neighboring Govt. School
Nalanda believes in the philosophy of 'Think globally, act locally'. Our community services team undertakes regular initiatives for the betterment of the neighboring Govt. School. The students of both the schools interact frequently.
Support for Orphanage
The primary school Community Service members are currently in the process of collecting toys and other valuables for the children of an orphanage.
Student Council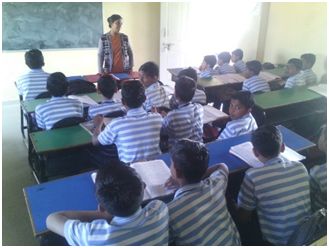 Knowledge is power & unity is strength. A great student council utilizes knowledge and the collective abilities of students for the well-being and progress of the student community.
The Nalanda student council is the representative body of students. It promotes the ideal that one can sustain positive changes only through active participation and leadership. A council member's duty is to be acutely aware of student needs & concerns. Each student leader is expected to be aware of council regulations & maintain integrity, and good conduct.
Roles & responsibilities of student council members.
Maintaining strong communication between the students and the school administration.
Mentoring and supporting fellow students
Maintaining discipline among students and enforcing code of conduct.
Understanding student needs and concerns, and communicating them clearly to the concerned authorities
Identification of problems, suggesting solutions, and improvements to existing systems
Planning and organizing various events
Organizing fundraisers for various causes and events
NalandaSchool appointsCultural Captain, Sports Captain and Academic Captain for every academic year. They must exhibit impeccable behavior, discipline and good academic performance.
The Cultural Captain is in-charge of planning and organizing cultural activities and also in-charge of activity clubs of the school.
The Sports Captain is responsible for improving the quality of sports activities at Nalanda in co-operation with the sports staff and would be co-operate of forming teams, improving participation, fostering healthy competition and encouraging good training practices.
The Academic Captain serves as a role model for the improvement of academics. His/her responsibility is to mentor students & help them adopt better study and learning practices.