School Building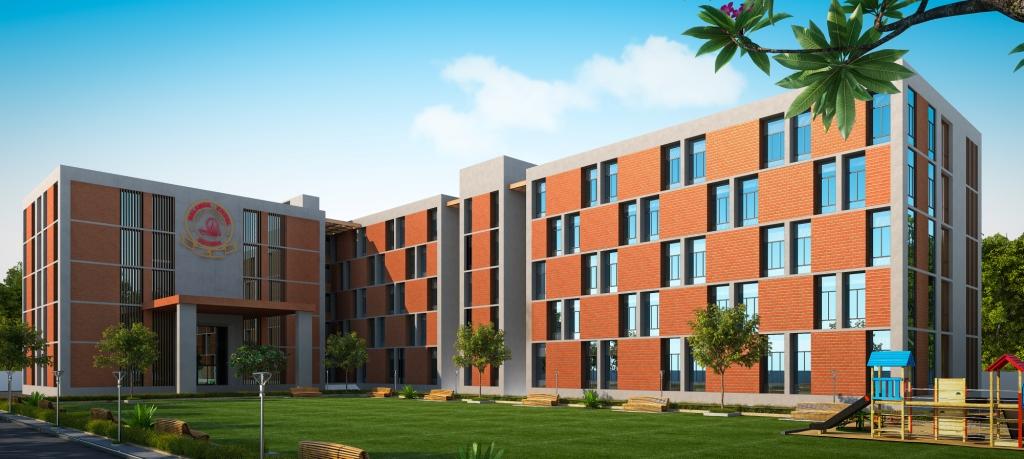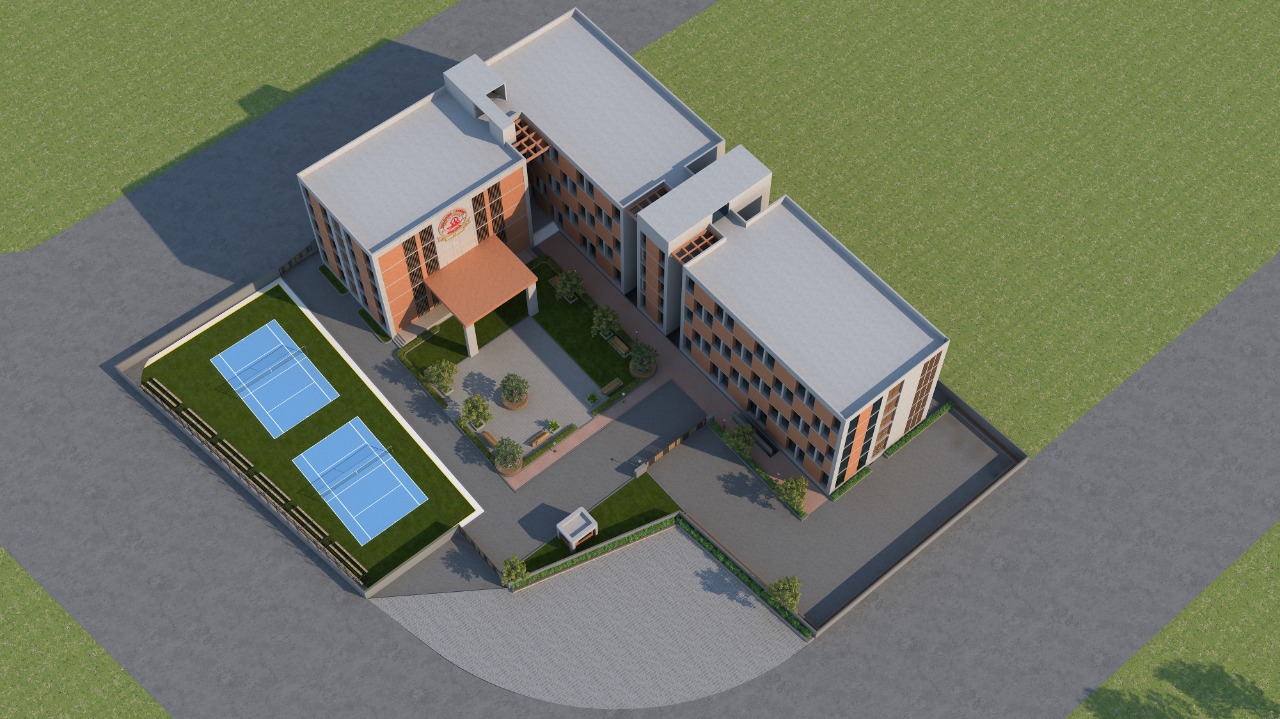 Air Conditioning Classrooms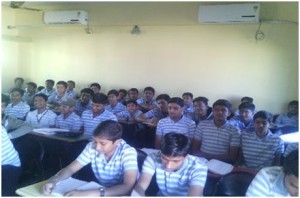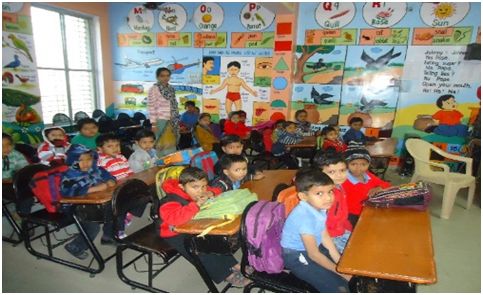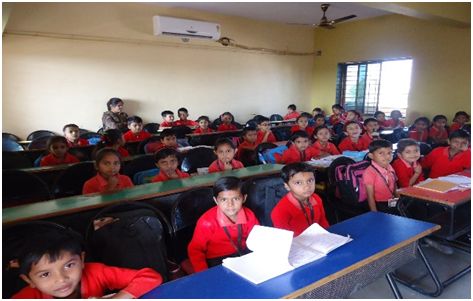 Classrooms are large, airy, well-ventilated and furnished with comfortable seating arrangements. Classrooms are equipped with cctv camera, speaker and green/white board. The Higher Secondary & secondary classrooms are equipped with split air conditioners for comfort of students and 32inch LED slim TV for audio-video presentation. Shortly primary school classrooms are also equipped with ACs & LED slim TV.
The Counseling Department
The counseling department is the brain of the school. Our school has a full-fledged counseling department with qualified and highly experienced counselors and special educators. They help the teachers and students at different levels to make learning stimulating and holistic. The department conducts awareness/orientation programs and learning disorders (remedial education). We conduct zero hours class for needy students.
Computer Lab

Computers are now omnipresent. They touch and affect every aspect of our life. Job efficiency today and employability itself tomorrow will depend upon a person's command over computers. With this in mind, the school makes computer education an integral part of the curriculum for students from First to Twelfth Standard. We hope to prepare our students for the technology – centered world of tomorrow. Scientifically devised curriculum with an emphasis on hands-on experience lures rather than deters children into the realm of computers. Well-trained, dedicated teachers lead children gently, affectionately and patiently through the curriculum thereby alleviating the 'computer phobia', prevalent in the society. Our computer lab supported with LAN as well as wireless internet connectivity. We have hi-tech computer lab with more than 30 computer sets.
Audio Visualroom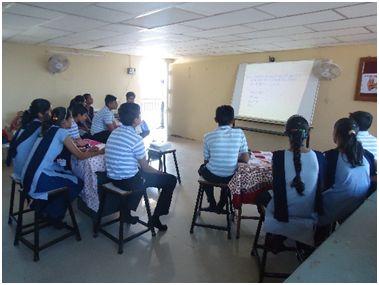 Here children learn with lots of fun, as the school believes that a picture is worth a thousand words. State-of-the-art gadgetry (Automatic slide projector, , DVD player with LCD& Video Projector with laser Disc) unfolds the world of visuals, bringing alive various topics.
A team of teachers discusses and debates difficult topics to simplify and organize them for the student to enhance the comprehension and grasping of the same. Audio Visual aid used for the purpose of Teachers' Training Programme evaluation of children's progress and for conferences. A plan is in the offing to upgrade the audiovisual department with a latest state-of-the art hardware and enhance sound acoustic.
Library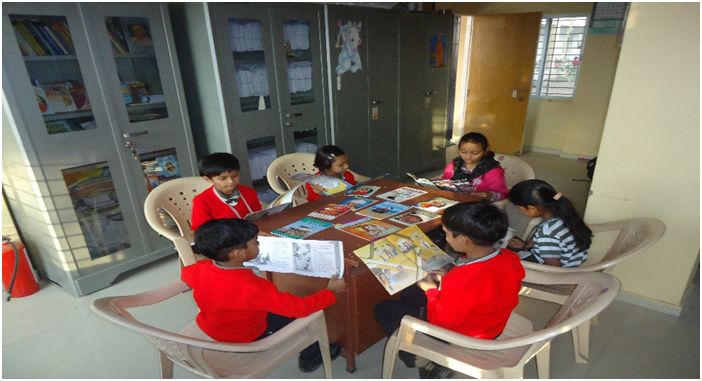 The Library is the hub of learning point. It supports all the curriculums at Nalanda and is crucial to creating students that are self-motivated & self-directed learners, and problem-solvers. Every child is inspired and encouraged to use the library during library periods as well as in free time. The school has a collection of around 5000 books, DVDs and it is subscribed to over 6 periodicals and magazines.
Students are encouraged to use the library productively and cultivate good reading habits.
"Good as it is to inherit a library, it is better to collect one"
Science Laboratories
The faculty of science revolves around the basic principles of reasoning and realizing the truth in the light of experimentation; it is but natural that the Laboratory forms the soul of the department. A science Laboratory provides catalytic milieu, where children hypothesize, experiment and arrive at a truth, under the supervision of an expert teacher. This ensures that the children develop scientific attitude, albeit slowly and steadily. The department prepares children's for science exhibitions, which are held at different levels. This is done with a view to have children exposed to wider perspectives and applications of the scientific methods and research in the outer world.
There is no better fun than a hands-on experience with science! Watching your chemical concoction change colour or getting an electrical circuit to work can feel magical. We at Nalanda want students to move beyond book learning & understand the essential concepts of physics, chemistry and biology through experimentation. They are encouraged to test the validity of theories for themselves. They are taught to formulate, prove and disprove hypotheses by methodically conducting experiments, making observations, analysis and reporting results in an unbiased fashion. Lab classes are conducted every week on a regular basis. Separate science labs for physics, chemistry and biology are maintained. Our labs have all the necessary equipment, manuals and charts for conduction of high school experiments. Our competent and dedicated faculty and lab assistant supervise all lab activities. Students are given clear instructions at the start of every lab session so that experiments are conducted smoothly & safety guidelines are followed. Sufficient precautions have been taken to minimize accidents. First aid kits are available in all the labs.
Physics Lab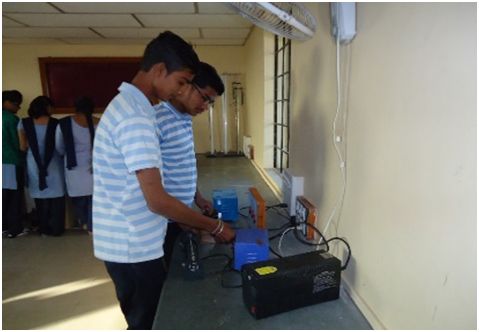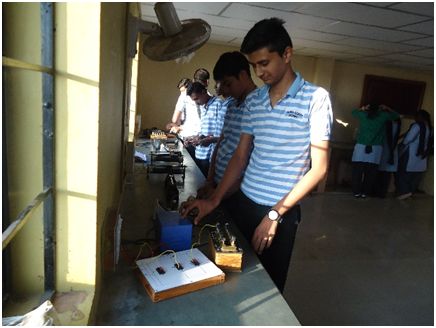 Physics labs are provided with magnets, voltmeters, ammeters, magnifying lenses, screw gauge, slide callipers etc. Experiments are conducted to understand measurement, electricity, optics and magnetism.
Biology Lab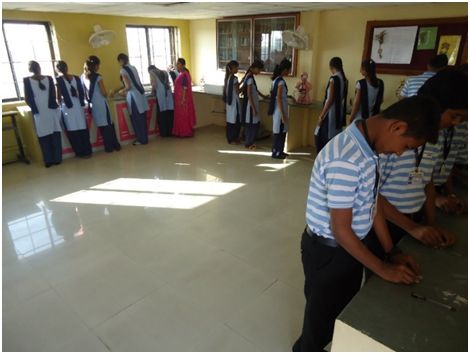 The biology lab is equipped with necessary glassware, stopwatch and equipments such as microscopes, magnifying lenses, sample slides of various tissues and organisms and a water bath for the study of living things. Models of digestive system, skeletal system and specimens of organisms are available for students to get a clear vision of anatomy of living things.
Chemistry Lab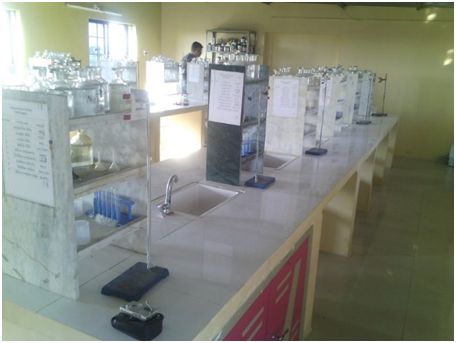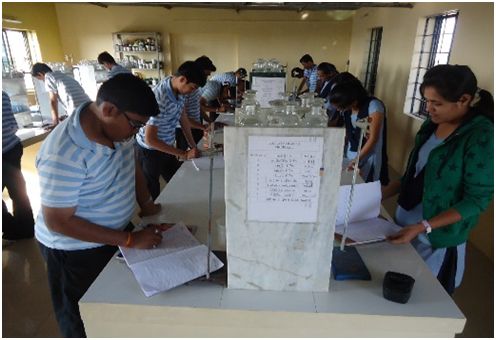 The chemistry lab is equipped with all the necessary apparatus such as essential chemicals and glassware, weighing balance, Bunsen burner, crucibles and safe gas connections to carry out titrations, energy transfer reactions, analysis of salts etc.
Sports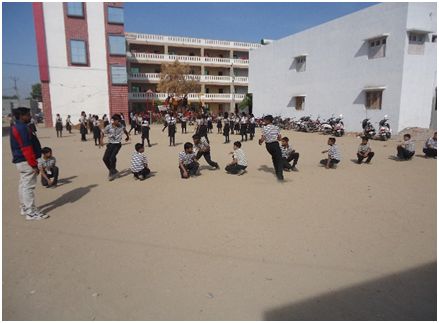 Sports form one of the important facet of the holistic approach towards health along with Hygiene and Nutrition. Going by an old adage, "All work and no play will make Jack a dull boy", the school lays a lot of importance on indoor and outdoor games. Services of professional coaches are utilized to bring out the best in the child. The children have free access playground next to the building.
Transport Service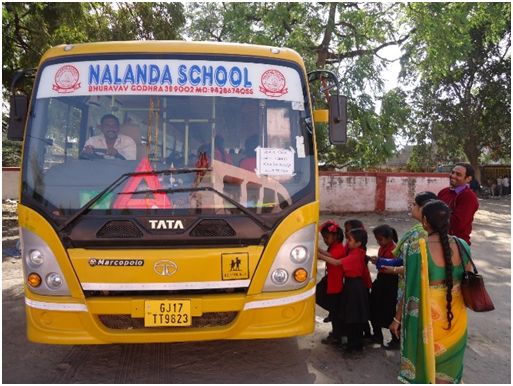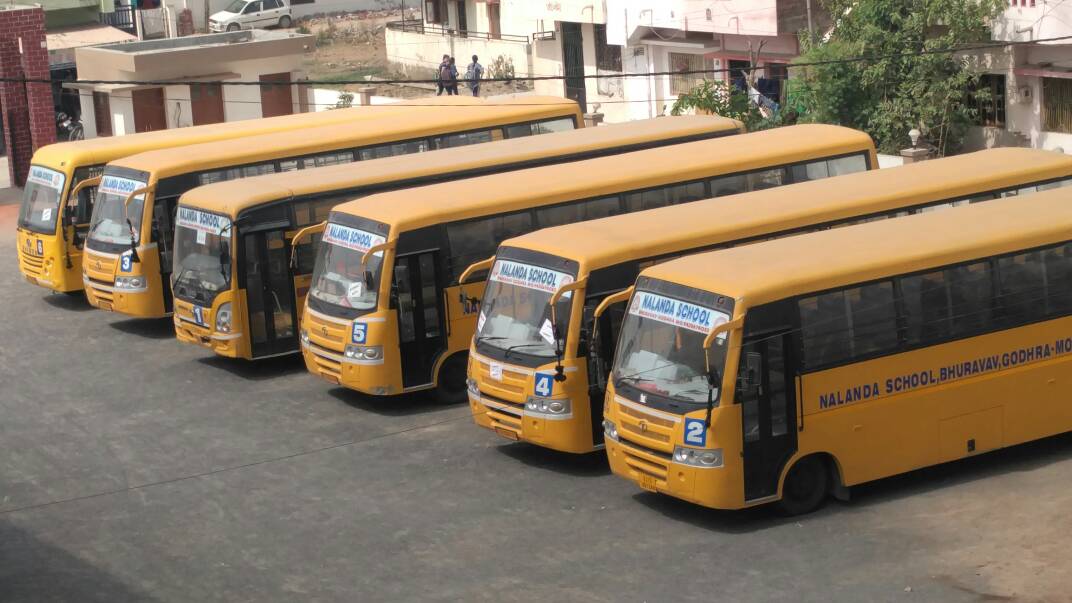 For the convenience of students, the school has provided a Safe and Comfortable buses and vans to bring students from inside city as well as surrounding villages. Also school permit private school vans and auto rickshaws based on vehicle owner and parents understanding in such a case school not involve in it but try to do needful for maintain parents and students conveniences.